There are some ingredients that you buy to make a specific recipe and then forget about until you make that same recipe again; sometimes only to find out the product has expired. Last week, when I bought a jar of tahini to make hummus and only used two tablespoons, I decided that this condiment wouldn't go to waste.
Tahini is a condiment made of grounded sesame seeds. Initially, the only use for tahini I could think of was as an ingredient in homemade hummus or baba ganoush. Since I didn't plan on eating either of these every day for the next month, I needed more ideas.
As it turns out, there are a lot of recipes you can make with tahini that aren't hummus. It's a very versatile ingredient often used in vegan cuisine for its creamy texture.
Here are a few ideas for delicious dishes to make with your leftover tahini. Click on the pictures for a link to the recipes.
Sauces
There are so many recipes for sauces and salad dressing using tahini. Known for its creamy texture, tahini is a great substitute for eggs or dairy products in this type of food.
Personally, I also used tahini as a substitute for almond butter in the following recipe. It worked great and this recipe turned out to be a sure keeper.
2. Asian recipes
Tahini is used most in the Mediterranean region. However, Asian flavors and tahini pair wonderfully together since sesame is so commonly used in some Asian cuisines.
Tahini is often used to make a nut-free version of satay sauce for people with allergies. In the following recipe, for example, you could totally substitute peanut butter by tahini and end up with a delicious meal that won't kill you.
3. Desserts
With a little research, tahini prooves to be very versatile. Often paired with chocolate, it's used in a multitude of ways to make great desserts.
You can even make tahini ice cream pops! I dare you to tell me it doesn't look delicious.
You can find the strawberry tahini pop recipe on the following page of the Feasting on Fruit website.
4. More spreads
We knew about this one from the get-go. However, it doesn't mean it should be discarded. There's a reason we keep going back to classics: they are proven successes.
Of course, you can make a traditional version of hummus using tahini. For something a bit different, you can add many flavors to it. Roasted garlic, red pepper, pumpkin, avocado, and beets are a few examples.
You can also choose to make a classic version of baba ganoush (eggplant dip). Or a not so classic version, like this miso-based one:
You can also mix tahini with greek yogourt to create a great dip.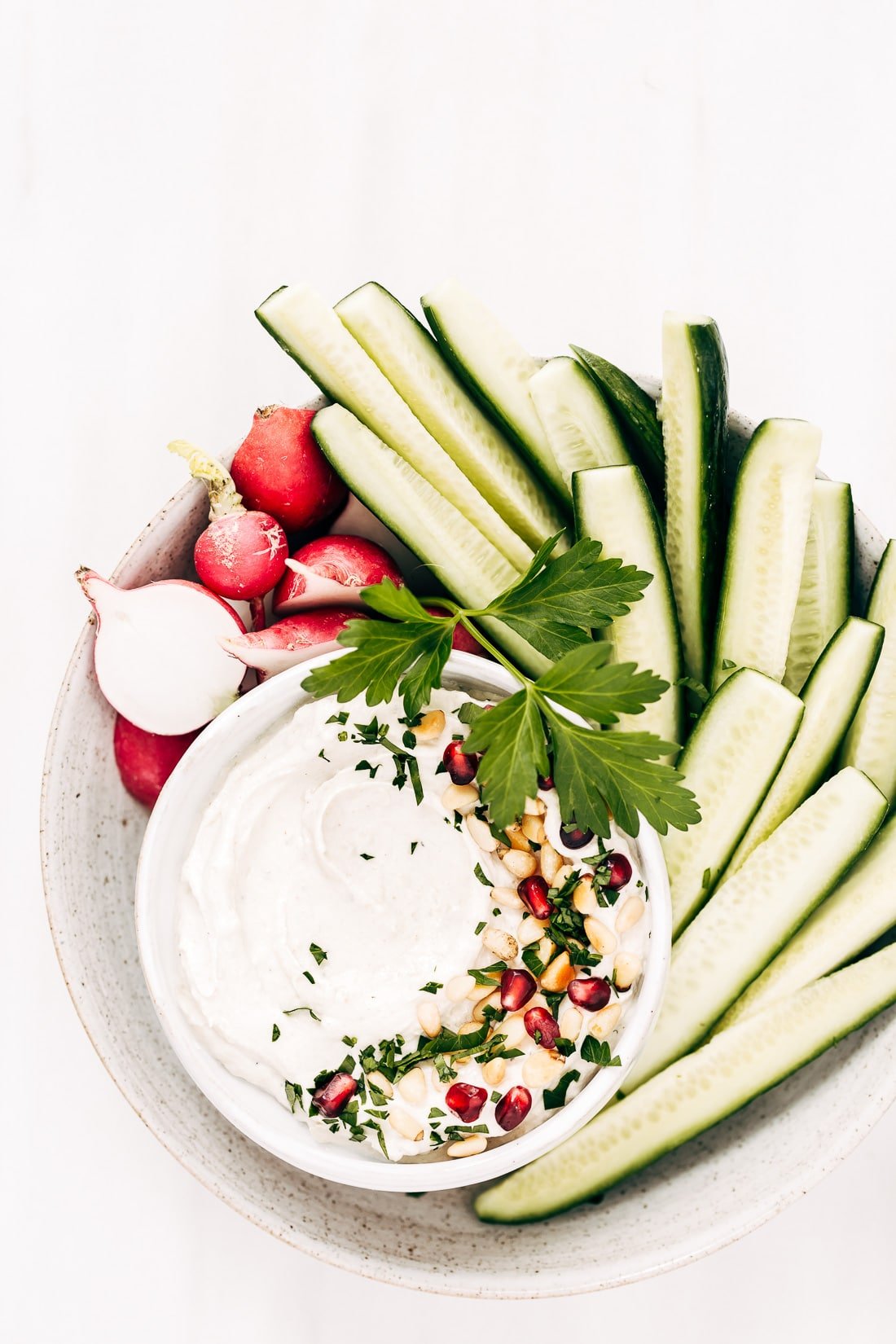 Now, I don't have any excuses to let my jar of tahini go to waste. I can't wait to try some of these recipes.
Have a great week 🙂