This Christmas, I've been lucky enough to receive a Leuchtturm1917 notebook, pink no less! That can only mean one thing: I'm going to start 2018 with my own bullet journal.
A bullet journal is a crossover between a notebook, a journal and a planner. The special thing about it is that you start doing it from scratch. It means that you have some work to do to get it started. But it also means that you can be very creative and customize the journal according to your needs. There are a lot of tutorials on the web to help you get started, but remember that there are no rules.
It's your journal: YOU make the rules.
You create it according to your needs and preferences. Since I love making lists so much, I really liked the concept. Instead of working with multiple notebooks, a planner, and random post-its. I can fit all of these in the same journal. A bullet journal is a great way to be more organized,  to monitor your goals and to keep a clear mind in stressful times. Plus, you can make it look very pretty and stimulating.
Before you start your own journal, I suggest reading or watching a quick tutorial to help you have a good idea of what you want to do. For example, in the first pages, it's recommended to leave space for an index, legend (keys) and calendar of the whole year.
For the planner part of your journal, you can do daily and/or monthly logs depending on what you prefer. Just remember that it doesn't have to be the same all the time. For example, you can leave more space between each day during your mid-terms because you know you're going super busy during that time.
I really like the idea of doing a monthly spread that gives an overlook of the big picture, and then have daily logs organized by weeks for the day-to-day stuff.
In addition to the planner part of the journal, you can create pages in the spirit of to-do lists to help you keep track of your goals. You can find a lot of great ideas out there for subjects. For example, you can set yourself fitness goals, monitor your sleeping patterns, and keep track of your expenses. It really depends on what you want to achieve. Checklists are great, but you can also do charts, timelines, diagrams, circular calendars, thought bubbles, etc. It can provide you with a great visual tool to see how you're doing.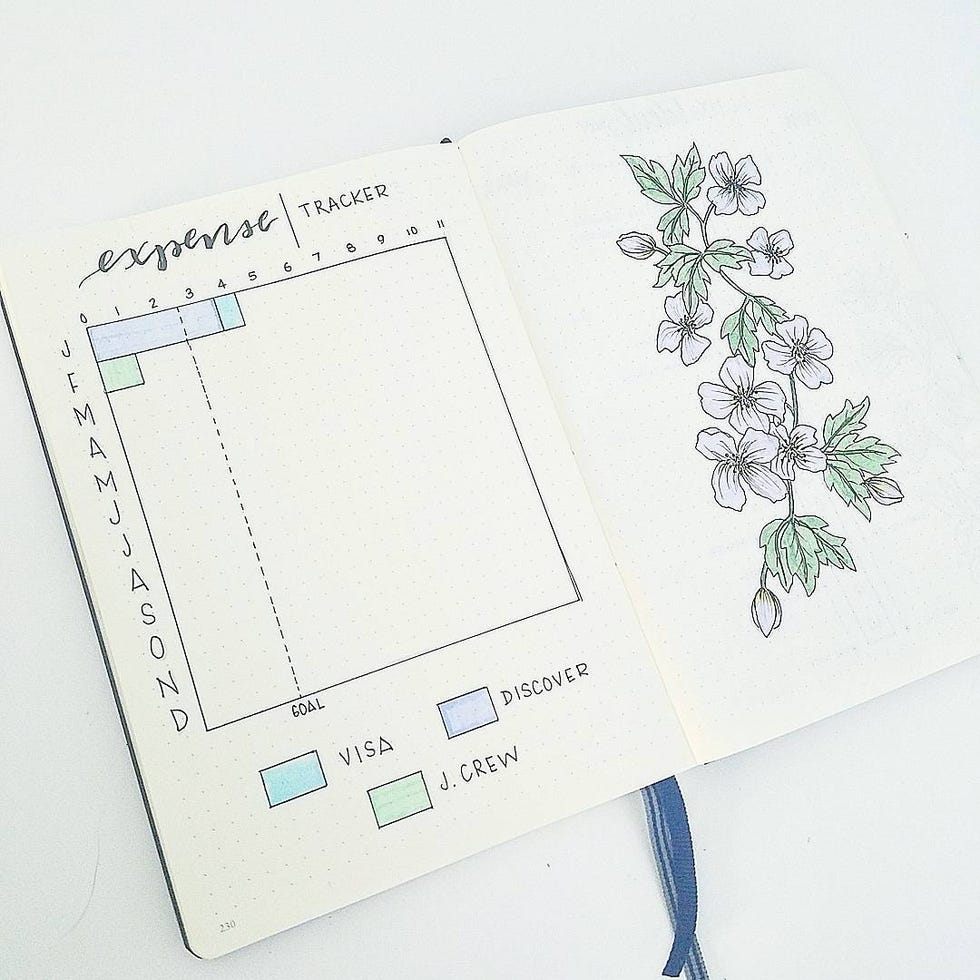 As for the visual part of it all, you can do whatever you want. If you need ideas, some people out there are very creative and will provide inspiration for you. On Instagram, you simply have to follow the hashtag #bulletjournal.
On Pinterest, you can also find step by step instructions to help make your bullet journal very pretty even if you're not the best at drawing.
Knowing me, I think it's very important to remind myself that a bullet journal isn't meant for anybody's eyes but mine. It really doesn't matter if it's not perfect. No pressure, no judgments! It's meant to be practical and FUN.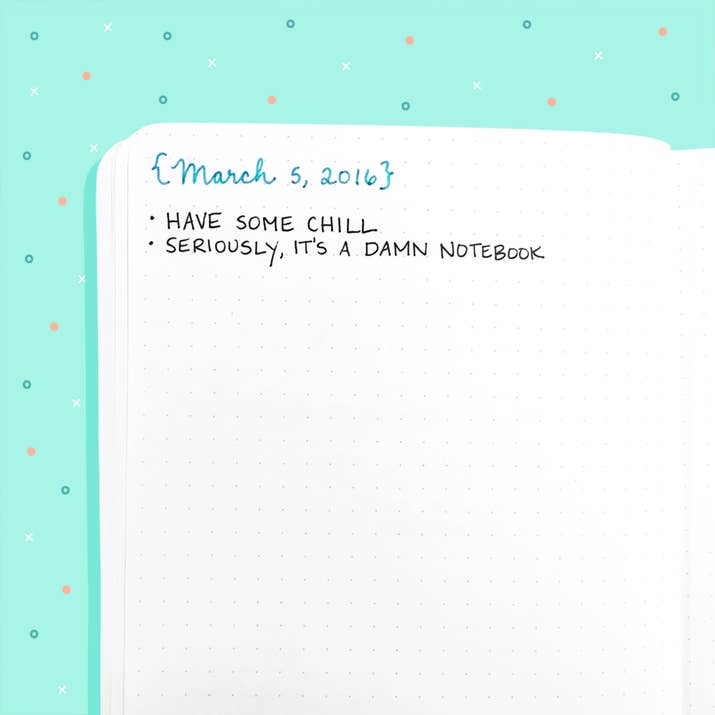 Now, I feel ready to start my journal and wish you the best of luck if you want to start your own bullet journal 🙂
For more ideas: